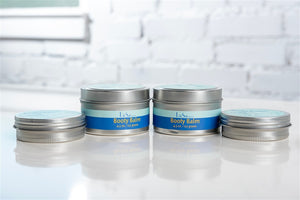 Lusa Organics Booty Balm
Sale price Price $10.75 Regular price
Awarded the Best of Mothering Seal for Personal Care for Baby.
Cloth diaper safe.  Supremely gentle and amazingly effective, Booty Balm is great on all rashes, skinned knees, etc.  Apply liberally as needed. Made by a local Wisconsin company. 
1.75 ounce tin 
Ingredients:  Olive oil*, jojoba oil*, local beeswax, avocado oil*, flowers of calendula*, lavender*, and chamomile*, essential oil blend lavender patchouly and chamomile.   *Organic ingredient
This is a subscription add-on and will be delivered on your next delivery day along with your diapers.